Hungarian Translation Services | Affordable interpretation Services for Hungarian and English
'Szia' Are you looking for a Hungarian-to-English professional translator? You have come to the right place.

At Language Interpreters Ltd, we have years of experience in the official translation of the Hungarian language. Read more to find out about our costs and why our service is vital to your translation requirements.

For fast, reliable, and prompt services :

REQUEST A QUOTE OR BOOKING
Certified Hungarian Translation Services for Native Hungarian Speakers.
Language Interpreters Ltd and its team provide interpretation, translation and transcription services in over 100 languages, adhering to the highest quality standards demanded by both our clients and ourselves. Our qualified and experienced freelancers are English language speakers and can help you with any of the services you require.

Our services are available, 7 days a week for every language and any industry! Below is a list of services we offer to suit your needs:


Telephone Interpreting
Onsite Interpretation Service
Video Call Interpretation
Translation Services
Transcription Services
Our Hungarian Document Translation and Interpreting service.
When you need a legal translator or any kind of translated document, we like to think we are the best there is. We offer a document translation service for many different situations, but these are the most common ones:


Legal Documents
Court Translations
Marriage Certificates
Statements
Leaflets
Employee Contracts
Letters
IDs
Book & Film Scripts
Business Contracts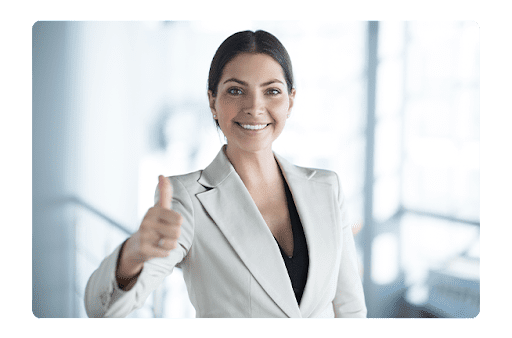 How Much do Hungarian Translation Services Cost?
Sadly there is no easy answer to this! It entirely depends on your needs and requirements and how long you need to use our services. For a document translation, generally speaking, you would be looking at around £0.10 to £0.15 per word in the current market. Interpretation charges vary from £25 an hour. Get in touch today to discuss how we can help you more.


What Makes Language Interpreters Ltd the Best There is?

Language Interpreters are a team of highly professional translation service providers in UK offering Hungarian translation services, Hungarian interpreters & Transcription. We also provide language service for over 100 other Languages. We cater to legal, medical, public and private sectors to offer our service at reasonable and competitive rates.
Our team of Hungarian interpreters who are dedicated, qualified and skilled with a minimum of one or more formal interpreting and translation qualifications that permits them to provide services at various sectors such as Courts, Tribunals, Offices of Law Firms, GP Practices, Councils, Hospitals, Prisons etc. Our freelance interpreters are highly in demand as they cover several dialects for our three services in a short time period.
Our Hungarian Interpreters services:
Telephone interpretations.
Video Translations.
Onsite Interpretation.

Hungarian translation services
Our freelance Hungarian translation services providers are also an experts in interpreting papers for a wide range of sectors. They meet all of the requirements of the Legal Aid Agency for assistance. For all formal purposes, our Hungarian interpreters are highly qualified and certified.
Our Hungarian translation services:
Legal translations- Legal document translation, witness statements translation, social service-related matters, mental health assessments translation, medical reports etc. for the private and public sector, businesses and all other legal firms.
Personal translations- We provide personal translations related to documents such as passport, birth, education, demise etc. and also professional certificates and more, for immigration, asylum, childcare, family, crime, housing and other matter.
Technical translations-Technical translation related to reports, contracts, leaflets, books, etc.
Hungarian transcription services
We also provide Hungarian transcription services for videos, audios, CDs, YouTube links and more.
Hungarian Language, Origin and Dialects Spoken Over the World.
Origin and History
Along with the Ob-Ugric languages, Mansi and Khanty, spoken in western Siberia, Hungarian belongs to the Ugric branch of Finno-Ugric. Khanty and Mansi, Russia's minority languages, spoken 2,000 miles away, east of the Ural Mountains in northwestern Siberia, are her nearest cousins. A part of the Uralic language family is Hungarian (Magyar).
In terms of the number of speakers and the only one spoken in Central Europe, it is the largest of the Uralic languages. Hungarian has been isolated from Khanty and Mansi for about 2,500-3,000 years, it is estimated. Standard Hungarian is based on the variety which is spoken in Budapest's capital. Hungarian has a variety of urban and rural dialects, even though the use of the common dialect is applied.
The Hungarian dialects are Central Transdanubian, North-eastern Hungarian, Palóc, Southern Great Plains, Southern Transdanubian, Tisza-Körös, Western Transdanubian, Oberwart spoken in Austria, Csángó spoken in Romania. The Oberwart dialect spoken in Austria and the Csángó dialect spoken in Romania are difficult to understand by speakers of standard Hungarian.
The language of Hungary is entirely different from the dialects spoken by its neighbours, who typically speak Indo-European languages. Hungarian, in truth, comes from the Ural region of Asia and belongs to the Finno-Ugric language community, meaning that Finnish and Estonian are probably its closest relatives.
Hungarian, Hungarian Magyar, a member of the Finno-Ugric group of the Uralic language family, spoken mostly in Hungary but also in Slovakia, Romania and Yugoslavia, as well as in communities scattered across the world.
Contact Language Interpreters for Hungarian to English Translators, interpreters and Transcriptionist.
If you are in search for the best Hungarian to English translators and interpreters in UK, then you are at the right place.