Malayalam Translation Services | Affordable Interpretation Services for Malayalam and English
Certified Malayalam Translation Services for Native Malayalam Speakers.
Seeking a professional Malayalam to English translation service? Look no further.
At Language Interpreters Ltd, we pride ourselves on our expertise in Malayalam translation, backed by years of experience. Learn about our competitive pricing and how we can cater to your specific needs.
For fast, reliable, and prompt services : REQUEST A QUOTE OR BOOKING
Certified Malayalam Translation:
Pinpoint Accuracy: Our services are tailor-made for native Malayalam speakers, ensuring each word is translated with precision.
Meticulous Craftsmanship: Each translation is crafted meticulously, ensuring all nuances and subtleties of the original content remain intact.
Cultural Context: We understand and respect the cultural sentiments behind each phrase, capturing the true essence of your message.
In-depth Understanding: Possessing a profound grasp of the Malayalam language and its intricacies, we ensure translations resonate with the audience.
Multilingual Services:
Vast Language Portfolio: While we specialize in Malayalam, we offer services in over 100 languages, showcasing our linguistic expertise.
Skilled Freelancers: Every member of our freelance team is fluent in English and their respective target language, guaranteeing accurate communication.
Availability: In our digital age, there's a constant demand for quality translation and interpretation. Whether online for a virtual meeting or on-site for a conference, we're available 7 days a week, ready to bridge communication gaps.
Industry Expertise:
Healthcare: Including medical documents, patient records, and more.
Entertainment: Covering scripts, subtitles, and promotional materials.
Legal: Offering translations for contracts, agreements, and other official documents.
Technology: Specializing in software localization, technical manuals, and user guides.
Commitment:
No matter the industry – healthcare, entertainment, legal, or technology – our expertise ensures all your translation needs are met with precision and professionalism.
Our Malayalam Document Translation and Interpreting Services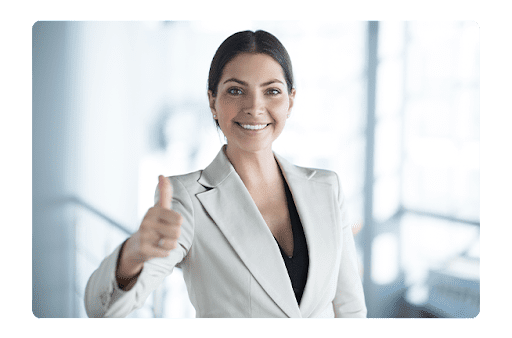 When you need a legal translator or legal document translated, we like to think we are the best there is. We offer a document translation services for any situation, but these are the most common ones:
Legal Documents
Court Translations
Marriage Certificates
Statements
Leaflets
Employee Contracts
Letters
IDs
Book & Film Scripts
Business Contracts
How Much do Malayalam Translation Services Cost?
Cost of Our Services:
Unfortunately, there's no one-size-fits-all answer. Pricing depends on your specific requirements and the duration for which you need our services. As a general guideline:
Document Translation: Prices typically range between £0.10 to £0.15 per word in the current market.
Interpretation: Charges start at around £25 an hour.
Reach out to us today to delve deeper into how we can assist you further.
What Makes Language Interpreters Ltd the Best There is?
Why Choose Our Interpretation Services?
With numerous language interpretation options available, what sets us apart? Here are the high standards we uphold in our services:
Immediate Availability: We provide service on short notice.
Qualified Interpreters: Our team includes LAA compliant professionals.
Consistent Accessibility: We operate 7 days a week, from 9 am to 8 pm (Monday to Sunday).
Extended Support: Available to assist on weekends and bank holidays.
Authentic Translations: We ensure high-quality translations by real experts.
Cost-Effective: We offer competitive pricing.
Extensive Language Coverage: Assistance available in over 100 languages.
Certified Expertise: We provide certified translations.
Data Security: We strictly observe GDPR and Data Protection Guidelines.
Malayalam Interpreters
Our team comprises carefully selected Malayalam interpreters who are not only dedicated and skilled, but also highly qualified. Each interpreter holds one or more formal certifications in interpreting and translation, allowing them to offer their services across a variety of settings including Courts, Tribunals, Law Firms, GP Practices, Councils, Hospitals, Detention Centers, and more. These freelance interpreters are in high demand due to their proficiency in multiple dialects and languages. They are always ready to assist through our three primary service options, even on short notice:
Interpretation Services
Telephone Interpretations: Professional interpreting conducted over the phone.
Video Translations: Virtual interpreting through video conferencing.
Onsite Interpretation: In-person, face-to-face interpreting services, both consecutive and simultaneous.
Malayalam Translators
Our team of freelance Malayalam translators brings proficiency, skill, and extensive experience to the table when it comes to translating documents across a wide range of industries. They possess all the necessary qualifications to meet the standards set by the Legal Aid Agency. Our certified Malayalam translations, whether from Malayalam to English or vice versa, are meticulously signed, stamped, and certified for official purposes.
Our translation services encompass various domains:
Legal Translations: This includes a wide spectrum of legal documents such as court records, witness statements, matters related to social services, mental health assessments, medical reports, and more. These translations cater to both the private and public sectors, including businesses, government entities, and law firms.

Personal Translations: We offer translations for personal documents like IDs, passports, certificates (birth, death, divorce, marriage), educational qualifications, professional certifications, and more. These translations play a crucial role in immigration, asylum, childcare, family, crime, housing, mental health, and civil matters.

Technical Translations: Our services extend to technical documents such as reports, contracts, leaflets, books, journals, and more.
In addition to our translation offerings, we also provide comprehensive Malayalam transcription services. We can transcribe a variety of audiovisual content, including videos, audios, CDs, and YouTube links, all in the Malayalam language.
Malayalam Language, Origin and Dialects Spoken Over the World.
Origin and History
Malayali Communities Worldwide
Malayalis have also established a significant presence beyond their homeland. Notably, in the Persian Gulf regions, particularly Dubai and Doha, a substantial Malayali community has taken root. The contrast between languages spoken in northern India, like Hindi, and the rapid development of languages prevalent in the southern parts, such as Malayalam, can pinpoint the specific regions from which Indian immigrants have relocated to the United States. In the United Kingdom, Malayalam ranks eighth among the fastest-growing first foreign languages spoken in English schools.
Malayalam: Its Reach and Diversity
Spanning the state of Kerala and the Laccadive Islands in southern India, Malayalam is the main language for approximately 38 million people. It's also spoken in other corners of the world, including Malaysia, Bahrain, Fiji, Singapore, Israel, Qatar, the United Arab Emirates, and the United Kingdom.
Translation Services: What We Offer
At Language Interpreters Ltd, our translation services encompass a broad spectrum of interpretation types. From telephone interpreting to on-site interpretation, we cover your diverse needs. Some of our most sought-after services include:
Telephone Interpreting
Document Translation
Video Call Interpreting
Audio Transcription
Onsite Interpretation
Video Transcription
Accessing Our Services
When you're in need of Polish translation services, look no further. Reach out to us at our office, open seven days a week, by calling 0208 123556. Alternatively, visit our booking page here. to request a quote or make an instant booking. If you encounter any difficulties, you can always drop us an email at info@language-interpreters.com.
Translation vs. Interpretation: What's the Difference?
In a nutshell, translation services involve converting written text from one language to another, while interpretation entails conveying information verbally between languages. Luckily, Language Interpreters Ltd offers both these services. Contact us today to discuss your translation and interpretation requirements, and we'll be more than happy to assist you.
Industries Requiring Translation Services
Determining the companies that need translation services isn't straightforward, as various industries benefit from these services. Primarily, companies catering to clients requiring language assistance make extensive use of such services. A few examples include:
Market Research
Legal
Manufacturing
Healthcare & Medical
Marketing, Advertising & PR
Education and Training
Retail, Consumer and E-commerce
Leisure & Tourism
Software Development
Understanding Translation Costs
The cost of translation services depends on factors like your needs, requirements, and the duration of service usage. As a general guideline, document translation tends to average around £0.10 to £0.15 per word in the current market.