Nepali Translation Services | Affordable interpretation services for Nepali and English
'Namaste'

Are you looking for an Nepali-to-English professional translator? You have found the right place.
At Language Interpreters Ltd, we have years of experience in the official translation of the Nepali language. Read more to find out about our costs and why our service is vital to your translation requirements.
For fast, reliable, and prompt services : REQUEST A QUOTE OR BOOKING
Certified Nepali Translation Services for Native Nepali Speakers
Language Interpreters Ltd and its team provide interpretation, translation and transcription services in over 100 languages, adhering to the highest quality standards demanded by both our clients and ourselves. Our qualified and experienced freelancers are English language speakers and can help you with any of the services you require.

Our services are available, 7 days a week for every language and any industry! Below is a list of services we offer to suit your needs:


Telephone Interpreting
Onsite Interpretation Service
Video Call Interpretation
Translation Services
Transcription Services
Our Nepali Document Translation and Interpreting Services
When you need a legal translator or any kind of translated document, we like to think we are the best there is. We offer a document translation service for many different situations, but these are the most common ones:


Legal Documents
Court Translations
Marriage Certificates
Statements
Leaflets
Employee Contracts
Letters
IDs
Book & Film Scripts
Business Contracts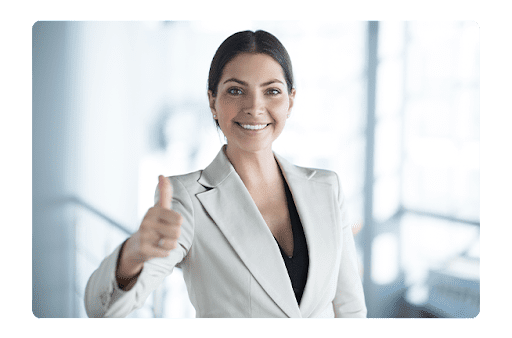 How Much do Nepali Translation Services Cost?
Sadly there is no easy answer to this! It entirely depends on your needs and requirements and how long you need to use our services. For a document translation, generally speaking, you would be looking at around £0.10 to £0.15 per word in the current market. Interpretation charges vary from £25 an hour. Get in touch today to discuss how we can help you more.


What Makes Language Interpreters Ltd the best there is?

We know there are many language interpretation services out there, so why do we recommend ourselves? Here is a list of some of the standards we set when it comes to our services:
We provide service on short notice.

We provide qualified and LAA compliant interpreters.

We are open 7 days a week.

Our office hours are from 9 am to 8 pm (Monday to Sunday).

Available to assist on weekends and bank holidays.

Provide high-quality translations by real people.

Competitive pricing.

We can provide assistance in over 100 languages.

Translations that are certified.

Observe GDPR and Data Protection Guidelines.
Nepali Language, Origin and Dialects Spoken Over the World
Nepali language, origin and dialects spoken over the world.
Nepali is an Indo-Aryan language of the Eastern Pahari sub-branch. This is the official language of Nepal and one of India's 22 scheduled languages. Often known by the endonym Khas kura, in some contexts the language is also called Gorkhali or Parbatiya. Nepali has evolved in near proximity to a Variety of Indo-Aryan languages, most especially the other Pahari and Maithili languages, and demonstrates Sanskrit influence. Nepali has also been influenced by Tibeto-Burman languages due to Nepal's position. Nepali is primarily distinct from Central Pahari, both in grammar and vocabulary, due to close contact with this language group.
Historically, before the word Nepali was adopted, the language was called Khas Speech (Khas Kurā), spoken by the Khas people of the Karnali Region and Gorkhali (the language of the Gorkha Kingdom). It is assumed that the root of the modern Nepali language originated in the Sinja Valley of Jumla. Therefore, among the inhabitants of the area, the Nepali dialect 'Khas Bhasa' is still spoken. Acchami, Baitadeli, Bajhangi, Bajurali, Bheri, Dadeldhuri, Dailekhi, Darchulali, Darchuli, Doteli, Gandakeli, Humli, Purbeli, and Soradi are dialects of Nepali. It is possible to differentiate these dialects from regular Nepali. Baitadeli, Bajhangi, Bajurali (Bajura), Humli, and Acchami have no shared intelligibility.
It is spoken mostly in Nepal and in Bhutan by around a quarter of the population. In India, in the state of Sikkim and in the Darjeeling Sadar subdivision and the Kalimpong district of West Bengal, Nepali has official status. The states of Arunachal Pradesh, Assam, Himachal Pradesh, Manipur, Mizoram and Uttarakhand have a large number of speakers. It is spoken in Myanmar and Nepali diaspora worldwide.