Tamil Translation Services | Affordable interpretation services for
Tamil

and English
Are you looking for an Tamil-to-English professional translator? You have found the right place.

At Language Interpreters Ltd, we have years of experience in the official translation of the Tamil language. Read more to find out about our costs and why our service is vital to your translation requirements.

For fast, reliable, and prompt services : REQUEST A QUOTE OR BOOKING
Certified Tamil Translation Services for Native Tamil Speakers
Language Interpreters Ltd and its team provide interpretation, translation and transcription services in over 100 languages, adhering to the highest quality standards demanded by both our clients and ourselves. Our qualified and experienced freelancers are English language speakers and can help you with any of the services you require. Tamil interpreters and translators services in London, UK

Our services are available, 7 days a week for every language and any industry! Below is a list of services we offer to suit your needs:


Telephone Interpreting
Onsite Interpretation Service
Video Call Interpretation
Translation Services
Transcription Services
Our Tamil Document Translation and Interpreting Services
When you need a legal translator or any kind of translated document, we like to think we are the best there is. We offer a document translation service for many different situations, but these are the most common ones:


Legal Documents
Court Translations
Marriage Certificates
Statements
Leaflets
Employee Contracts
Letters
IDs
Book & Film Scripts
Business Contracts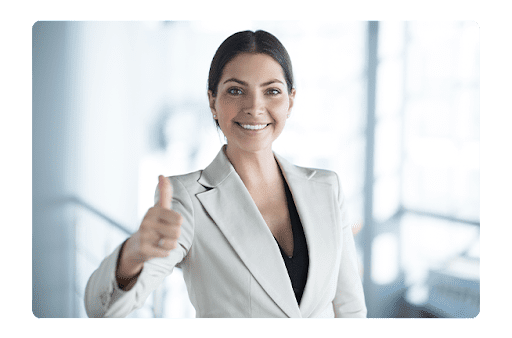 How Much do Tamil Translation Services Cost?
Sadly there is no easy answer to this! It entirely depends on your needs and requirements and how long you need to use our services. For a document translation, generally speaking, you would be looking at around £0.10 to £0.15 per word in the current market. Interpretation charges vary from £25 an hour. Get in touch today to discuss how we can help you more.


What Makes Language Interpreters Ltd the best there is?

We know there are many language interpretation services out there, so why do we recommend ourselves? Here is a list of some of the standards we set when it comes to our services:
We provide service on short notice.

We provide qualified and LAA compliant interpreters.

We are open 7 days a week.

Our office hours are from 9 am to 8 pm (Monday to Sunday).

Available to assist on weekends and bank holidays.

Provide high-quality translations by real people.

Competitive pricing.

We can provide assistance in over 100 languages.

Translations that are certified.

Observe GDPR and Data Protection Guidelines.
Tamil Language, Origin and Dialects Spoken Over the World
Language Interpreters is one of the prominent translation agencies in London that offers interpreting, translation, and transcription services in and out of London / within UK for over 100 Languages. We offer reasonable and competitive rates that comply with Legal Aid guidelines. Tamil interpreters and translators services in London, UK
We have a database of handpicked Tamil interpreters who are dedicated, qualified and skilled. They are accredited with a minimum of one or more formal interpreting and translation qualifications that permits them to provide services at Courts, Tribunals, Offices of Law Firms, GP Practices, Councils, Hospitals, Detention Centres and many more. These freelance interpreters are most sought-after linguists as they cover several dialects and language combinations for our three services at short notice.
Interpretation
Telephone interpretations - Over the phone interpreting.
Video Translations -Video conferencing or virtual interpretations.
Onsite Interpretation -Consecutive and face to face interpreting.
Our freelance Tamil translators are proficient, skilled, and experienced in translating documents for all kind of industries. They have all the prerequisites to assist as per the Legal Aid Agency requirements. The certified Tamil translations from Tamil into English or English into Tamil are signed, stamped, and certified for every official purpose.
Legal translations - Court documents, witness statements, social service-related matters, mental health assessments, medical reports etc for the private and public sector, businesses, government bodies and law firms.
Personal translations-IDs, passports, (birth, death, divorce, marriage) certificates, education, and professional certificates and more, for immigration, asylum, childcare, family, crime, housing, mental health, and civil matters.
Technical translations- reports, contracts, leaflets, books, journals and more.

We also provide Tamil transcription services for videos, audios, cds, youtube links and more.
Tamil language, origin and dialects spoken over the world.
Tamil is one of the local Dravidian languages spoken by South Asia's Tamil people. Tamil was the first to be listed as a classical language of India, one of 22 scheduled languages in the Constitution of India, and is one of the world's longest-surviving classical languages.
Tamil spoken in the district of Kanyakumari has more distinctive words and phonetic forms than Tamil spoken in other parts of Tamil Nadu. The terms and phonetics are so different that their spoken Tamil is easily recognisable by a person from Kanyakumari district.
Several castes have their own sociolects, regardless of where they come from, and are traditionally used by most members of that caste. Identifying the caste of a citizen by their voice is always necessary.Sri Lankan Tamil blends and loans words from Portuguese, Dutch, and English. As well as the two independent states, Singapore and Sri Lanka, Tamil is the official language of the Indian state of Tamil Nadu.
Central Tamil, Kongu Tamil, Madras Bashai, Madurai Tamil, Nellai Tamil, Kumari Tamil in India and Batticaloa Tamil, Jaffna Tamil, Negombo Tamil in Sri Lanka are the Tamil dialects.
The dialects of Hebbar and Mandyam, spoken by groups of Tamil Vaishnavites who migrated to Karnataka in the 11th century, retain many features of the Vaishnava Paribasai, a special type of Tamil that represents Vaishnavite religious and spiritual values established in the 9th and 10th centuries.
It is the official language of the Union Territory of Puducherry in India as well. In the other four South Indian states of Kerala, Karnataka, Andhra Pradesh and Telangana and the Union Territories of the Andaman and Nicobar Islands, Tamil is spoken by substantial minorities. Tamil diaspora is also present in several countries, including Malaysia, South Africa, United Kingdom, United States, Canada, Australia, France, and Mauritius. The native speakers of Tamil are also Sri Lankan Moors.